OUR SPRING OF 2017 PRODUCTION
MAKING HISTORY
At Plays and Players Theatre, Mainstage
1714 Delancey Street, Philadelphia, PA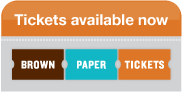 Tickets
$15 Preview – September 29th ONLY!
ALL OTHER PERFORMANCES:
Students $15,
Seniors $20 and
General Admission $25
GROUPS OF 10 OR MORE – JUST $10 EACH – ONLINE ONLY AT
BUY TICKETS AT http://www.brownpapertickets.com/event/2595107
Discounts available for groups of 10 or more.
To find out more about IHT and to purchase tickets, go to
WWW.IRISHHERITAGETHEATRE.ORG
Note: Other discounts on certain performances will be made available through the Philadelphia Fun Guide and through our website.
Advanced reservations are strongly recommended.
The master of Irish theatre, Brian Friel, gives us this beautifully poignant drama centering around three subtly crafted characters who tell their carefully interwoven stories  in direct address to the audience, First we have Molly, a woman blind since infancy who despite her inability to see is self-assured, confident and at one with her world.  When her enthusiastic and adventurous husband Frank sees an opportunity to have Molly's sight partially restored by Mr. Rice, a once famous ophthalmologist, the decide to take the plunge into an unknown frontier, and in doing so change the course of all their lives forever.
Starring Kirsten Quinn, Michael Toner and Ethan Lipkin