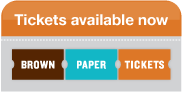 The Irish Heritage Theatre is dedicated to presenting and preserving the rich legacy of Irish theatre that has been created both in Ireland and during the long history of the Irish in American theatre. The IHT will expand the opportunities of the Philadelphia public to enjoy and benefit from the abundance of laughter, the emotional richness, the inventive language and depth of perception about humankind's predicaments that the fullness of Irish Theatre presents.
Goals
*Establish and maintain a permanent production unit in Philadelphia that will regularly present professional quality productions of the works of Irish writers (e.g. Synge, O'Casey, Robinson, Boucicault)
*Regularly perform the work of Irish American writers (e.g. O'Neill, Kelly, Cohan, Harrigan & Hart)
---
BOARD OF DIRECTORS
John Gallagher (President) has been working in the production industry for over fifty years. In the theatre, he has worked with Sir Tyrone Guthrie, Sir Cedric Hardwicke, Basil Rathbone and, his personal favorites, Hume Cronyn and Jessica Tandy. He has worked as a director and designer (sets, lights and sound) on almost two hundred productions – from Shakespeare to Musical Comedy. Recently, he has provided the sound design for The Fictitious Theatre Company's production of Hyde in the Shadows and has written and directed 2ʹ′s a Pair for DuPree Entertainment at The Walnut Street Studio Theatre 5, Green Light Theatrical Productions' The Gift of Giving, Hedda Without Walls, The Widow's Blind Date, Friends for Life and Devils Also Believe, The Irish Rep's The Shadow of a Gunman and Playboy of the Western World and IHT's Philadelphia Here I Come!
Armen Pandola (Vice-President) is a playwright, actor and director. He won the Walnut Street Theatre's Edwin Forrest Award for Forrest: A Riot of Dreams, which premiered there in 2006. He co-wrote and co- starred (with Bill Van Horn) in a political satire, The Prince, which premiered at the WST in 2010. His trilogy about America post 9-11, Terror at the White House, Devils also Believe, and Homeward Bound, has been produced in Philadelphia and New York. His produced plays include Dino! An Evening with Dean Martin at the Latin Casino, Zelda and Scott: Boats against the Current, Mrs. Warren's e-Profession, The Gift of Giving, Hedda without Walls, and Friends for Life. He is a regular contributor to the Broad Street Review and is a member of The Dramatist Guild and The Philadelphia Bar Association.
John Cannon (Treasurer) appeared as S.B. O'Donnell in IHT's production of Philadelphia, Here I Come. Other "Irish" roles have been in Playboy of the Western World, Shadow of a Gunman, and The Whiteheaded Boy. Other appearances have been with The Philadelphia Drama Guild, Plays and Players, Novel Stages, Venture Theatre, Society Hill Playhouse, Philadelphia Theatre Company, Old Academy Players, and Playhouse in the Park. He is Treasurer of IHT and, in "real life," is a Professor at Villanova University.
Kirsten Quinn (Secretary) is a local professional actress and college educator who holds an M.F.A. in Acting from the University of Pittsburgh. She has appeared on many area stages including, but not limited to: The Wilma, InterAct Theatre, The Lantern Theatre, Walnut Street Studios for various companies, The Idiopathic Ridiculopathy Consortium, Luna Theatre, ISIS Productions, Montgomery Theatre, New City Stage, Theatre Catalyst's Eternal Spiral Project, Center City Theatre Works, B. Someday, Naked Feet Productions and of course, the Irish Heritage Theatre, for which she performed the role of Kate Doogan in their inaugural production of Philadelphia, Here I Come! An Associate Professor of English and Theatre at Community College of Philadelphia, Kirsten is dedicated to involving students in the Irish Heritage Theatre as well. She serves in many capacities for the IHT, including: assistant to the producers, company member, board secretary and PR director.
Kate Danaher retired from teaching English at Rosemont College, but her love of words propelled her into acting, with her favorite roles being Shakespearian and Irish. Her first role was understudying Greta at the Arden Theatre in James Joyce's The Dead, and it's been upward ever since. Other Irish plays in which she's had the honor to perform include Riders to the Sea, Cathleen Ni Houlihan, Shadow of a Gunman, and Philadelphia, Here I Come. Kate has served on the Boards of the Irish Repertory Theatre of Philadelphia and the Delaware Shakespeare Festival. She has a Ph.D. in English Literature from the University of Delaware and studied Contemporary Drama at the Royal Academy of Dramatic Arts in London. She is also an award-winning screenwriter, as well as an Irish fiddler and storyteller. In 2012 Kate was invited by the Irish Minister of the Arts to tell stories in Ireland.
Peggy Mecham teaches in the Theater Program at Community College of Philadelphia. She has directed over 25 productions at the College over the last 20 years. Among her favorites are Arabian Nights, Metamorphoses, Romeo and Juliet and Dracula. Peggy is the Artistic Director of Once More Theater. She has a Ph.D. in Performance Studies from New York University.